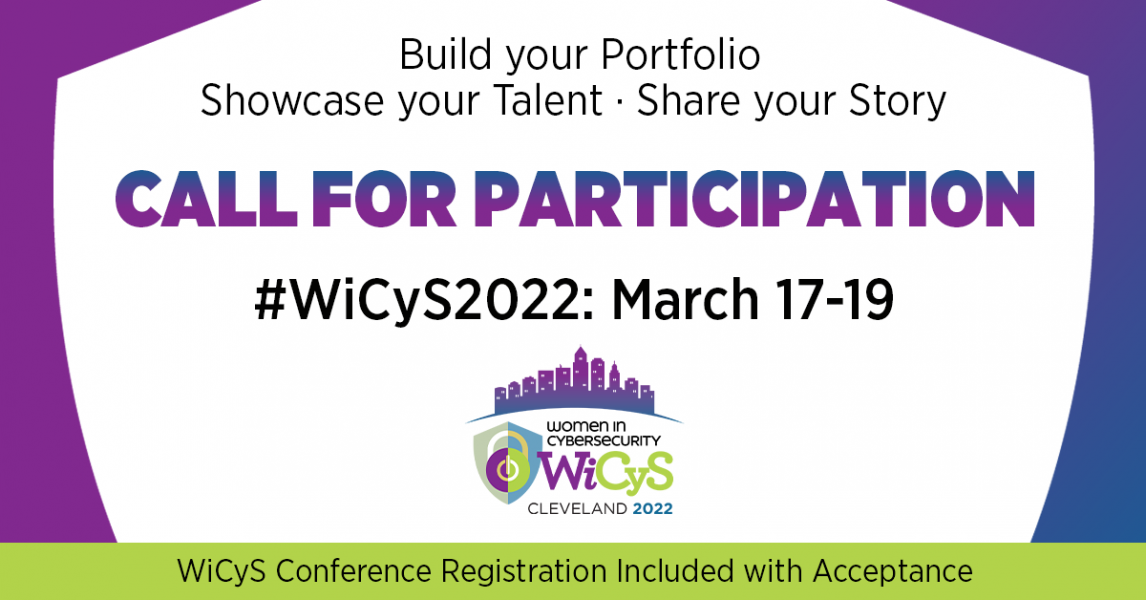 WiCyS 2022 Call for Participation (CFP), Scholarships, Grants & Awards
Posted on
13 Oct 2021 12:29 PM
WiCyS 2022 Call for Participation (CFP), Scholarships, Grants & Awards
The 9th annual WiCyS conference is set to be held March 17-19 at the Huntington Convention Center, Cleveland, OH.
WiCyS is the only cybersecurity conference that has an equal representation of students and professionals in the audience.
The call for presentations for workshops, tech talks, panels, lightning talks and student posters are OPEN now until October 18 deadline as are the applications for student scholarships, faculty lodging grants, the BIPOC Fellowship Award, and the Veterans Fellowship Award.
All students MUST apply for WiCyS scholarship to attend the conference. IF they are accepted, then they can use their SFS funding to travel to conference.
Submit call for presentations HERE.
Submit scholarship, grant and award applications HERE.
ALL Deadline October 18, 2021
For questions related to the conference, please contact: conference@wicys.org
For questions related to the program submission, please contact: program@wicys.org