ATE Center Resource
The National Science Foundation's Advanced Technological Education (ATE) program has been funding innovation at two-year colleges for over twenty-five years. With a focus on the education of technicians for the high-technology fields that drive our nation's economy and strong partnerships between academic institutions and industry, ATE promotes improvement in the education of science and engineering technicians at the undergraduate and secondary school levels. [AH1] The ATE program supports curriculum development; professional development of college faculty and secondary school teachers; career pathways to two-year colleges from secondary schools and from two-year colleges to four-year institutions; and other activities. Fields of technology supported by the ATE program include, but are not limited to, advanced manufacturing technologies, agricultural and bio-technologies, energy and environmental technologies, engineering technologies, information technologies, micro- and nano-technologies, security technologies, and learning, evaluation, and research.
National CyberWatch Center Website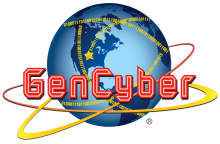 GenCyber
The GenCyber program works to increase interest in cybersecurity careers and diversity in the cybersecurity workforce, help all students understand correct and safe online behavior, and improve teaching methods for delivery of cybersecurity content to K-12 students. This program provides cybersecurity summer camp experiences for students and teachers at no charge. The National Security Agency and the National Science Foundation provides funding for this program.

National Initiative for Cybersecurity Careers and Studies
The National Initiative for Cybersecurity Careers and Studies (NICCS) is the premier online resource for cybersecurity training. NICCS connects Government employees, students, educators, and industry with cybersecurity training providers throughout the Nation.
As technology advances, the United States must develop a workforce of effective cybersecurity professionals. The substantial investment made by the U.S. in programs like NICCS helps citizens find the education and training they need to advance their careers and close the skill gaps in the cybersecurity workforce.
NICCS provides the Nation with the tools necessary to ensure citizens and the workforce have more dynamic cybersecurity skills. The courses in the training catalog are cybersecurity-focused and delivered by accredited universities, National Centers of Academic Excellence, federal agencies, and other training providers. Each course maps to the National Cybersecurity Workforce Framework, the foundation of the National Initiative for Cybersecurity Education (NICE) effort to standardize the cybersecurity field.
NICCS is managed by the Cybersecurity & Infrastructure Security Agency (CISA).