---
Leading Institution:
Whatcom Community College
---
CAE Candidates Program National Center (CNC)
The CAE Candidates National Center acts as the entry point for all colleges and universities that plan to apply for either Academic Validation or NCAE-C Designation. The CNC provides mentoring, resources, advice, and other support to colleges and universities that want to earn the NCAE designation, or to have their academic program validated as a first step in the process. Candidate institutions must have their mentor's endorsement to apply for designation. Because Whatcom College also plays a lead role in the National Science Foundation's (NSF) Advanced Technical Education (ATE) National Center, known as the National Cybersecurity Training & Education Center (NCyTE), applicants benefit from both NCAE-C program and NCyTE resources and expertise. The project's ultimate goal is to improve and expand cybersecurity education nationwide to meet the workforce needs of the nation.
---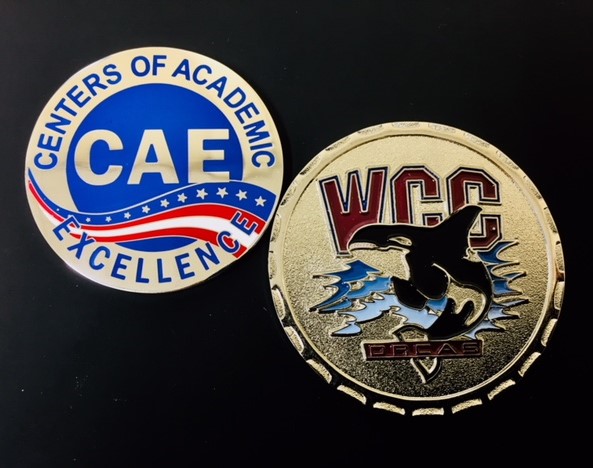 The CNC at Whatcom Community College is offering you the opportunity to use the CAE logo to create your own customizable challenge coins. Challenge coins are presented to graduating students to honor successful completion of the CAE designated program. Each coin is customized with your school's name...
Jun 10, 2021
---
---