Workplace Safety in the IC - Navigating the New Normal
Event Begins
and Ends
Posted

10 Jun 2020 8:48 PM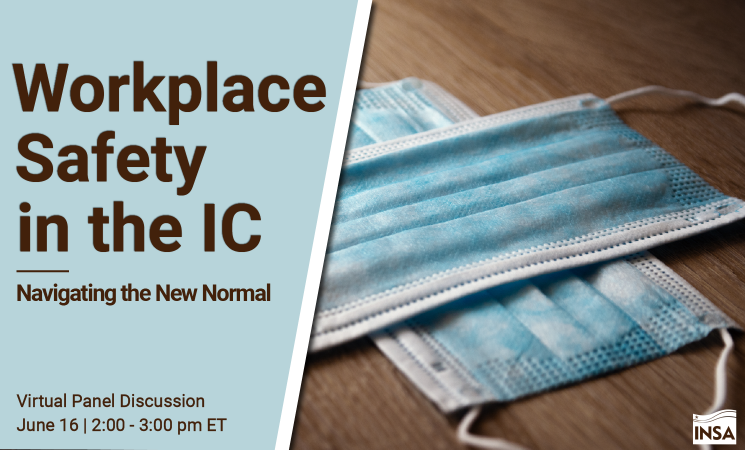 Workplace Safety in the IC: Navigating the New Normal
The COVID-19 pandemic has presented our community with many unprecedented challenges. Now, as organizations prepare to return to work sites, leaders from across the public, private and academic sectors must grapple with a range of issues surrounding the safety of their workforce.
Join INSA on June 16 from 2:00-3:00 pm ET to hear senior leaders from government and industry discuss what's working, what's not and what remains to be addressed. From working in shifts and expanding telework to use of PPE and liability concerns, our panelists will share their insights, concerns and plans for their organizations.
Confirmed Speakers:
Paul Courtney, Deputy Chief Procurement Officer, DHS
Randy Fofi, Director of Installation Operations, NGA New!
John McDermott, Emergency Management Specialist, Department of State, Bureau of Intelligence and Research New!
Jeanine Callahan, VP, Corporate Operations, Plus3 IT Systems
John Doyon, Executive Vice President, INSA (moderator)
Event Details
Date & Time: 
Tuesday, June 16, 2020
2:00 - 3:00 pm ET
This event is online only.
Media Policy
This event is open to the press
Thank you to our sponsor Guidehouse