Wednesday Wisdom with Suzanne White
Event Begins
and Ends
Posted

18 Jun 2020 9:38 AM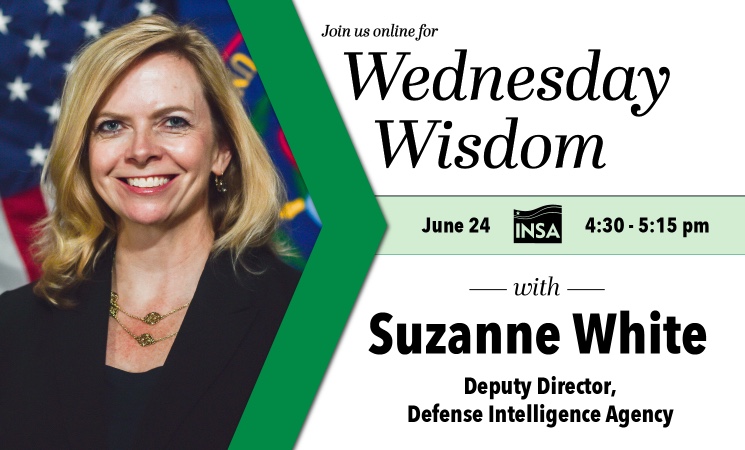 Wednesday Wisdom with Suzanne White
Join INSA President Suzanne Wilson Heckenberg for a virtual conversation with Suzanne White, Deputy Director, Defense Intelligence Agency (DIA), during this Wednesday Wisdom program on June 24 at 4:30 pm ET.
About Suzanne White
Suzanne White became the Deputy Director of the DIA in October 2018. Previously, Ms. White served as the Chief of Staff for the DIA from 2014-2018 and as the DIA's Chief Financial Officer before that. Prior to taking up leadership roles within the DIA, she was the Senior Advisor for and then the the Director of the Military Intelligence Program (MIP) for USD. Earlier in her career, Ms. White held a number of positions across both the public and private sectors, including Manager of Strategic Planning at General Dynamics Corporation and Program Examiner with the Office of Management and Budget.
Held weekly, Wednesday Wisdom is designed to foster communication and facilitate information sharing with some of our community's most innovative leaders.
Thank you to our sponsor Microsoft Azure