Wednesday Wisdom with Greg Smithberger, Director, Capabilities Directorate, and CIO, National Security Agency
Event Begins
and Ends
Posted

15 Jul 2020 7:43 PM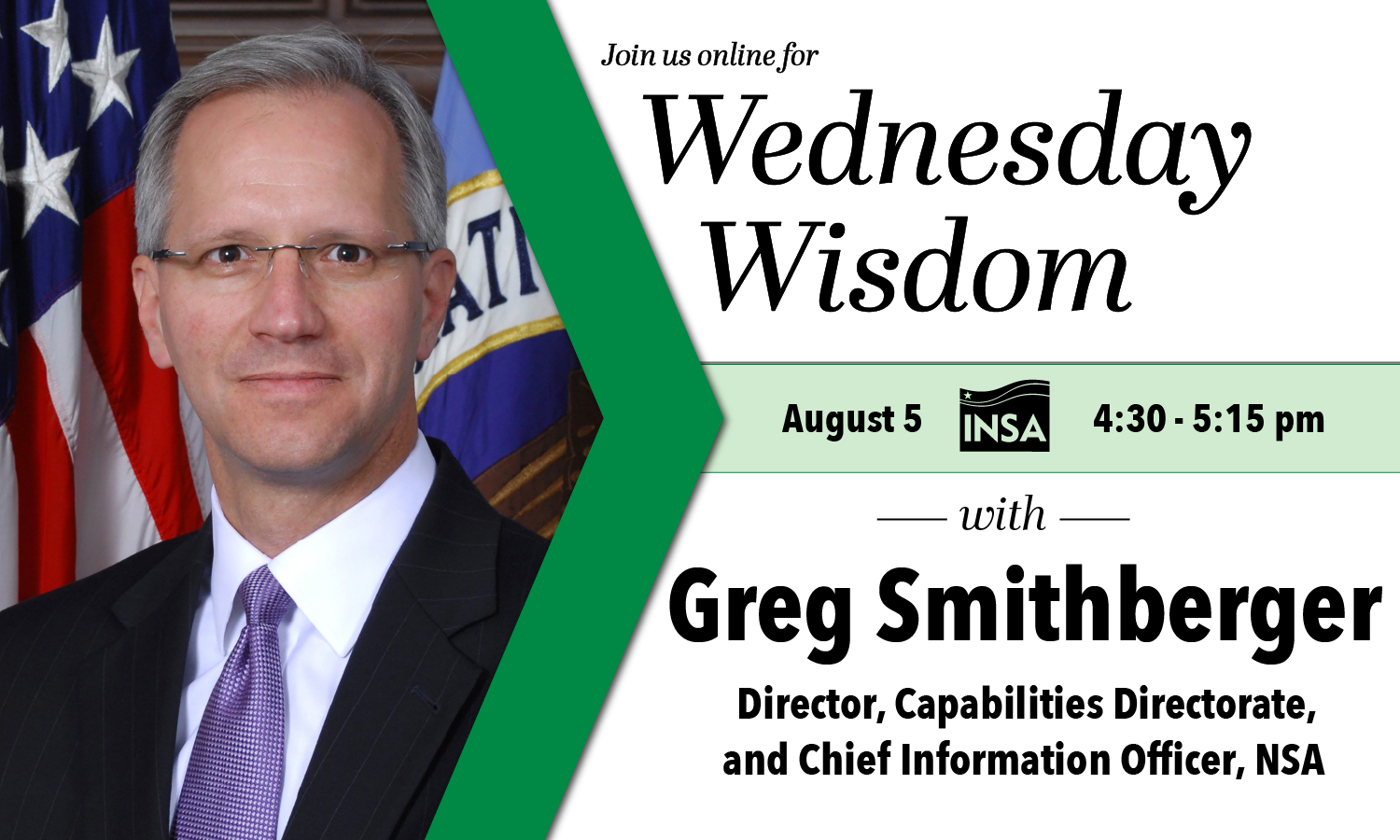 Event Link:
Get your weekly dose of wisdom with Greg Smithberger, Director, Capabilities Directorate, and CIO, National Security Agency (NSA), during this INSA speaker series program on Wednesday, August 5 from 4:30-5:15 pm ET. During this moderated conversation with INSA Executive Vice President John Doyon, Mr. Smithberger will discuss the challenges facing his agency today and the his directorate's top priorities.
Advance registration required
About Greg Smithberger
Currently, Greg Smithberger serves as the Director, Capabilities Directorate, and Chief Information Officer for the NSA. In prior leadership roles at the agency, Mr. Smithberger also served as the Director, Technology Directorate; and Assistant Deputy Director of the Signals Intelligence Directorate. For other assignments, he held the titles of Deputy Director for the Data Acquisition organization; Chief of the Tailored Access Operations group; and Director of the Intelligence Collection Architecture. Mr. Smithberger is a recipient of the Presidential Distinguished Rank Award (2006) and the Joint Distinguished Civilian Service Award (2005), among other recognitions.