SAVE THE DATE - Academia Involvement in Community Cybersecurity Summit
Event Begins
and Ends
Posted

29 Jan 2023 8:23 PM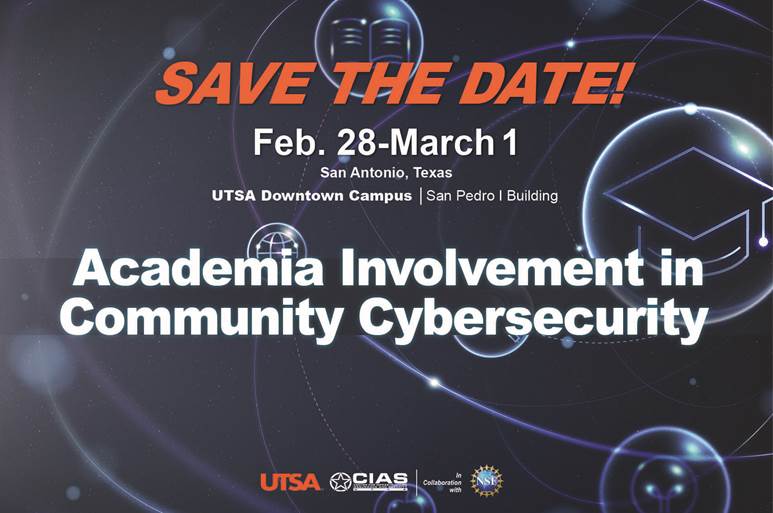 On behalf of the Center for Infrastructure Assurance and Security at The University of Texas at San Antonio, you are invited  to a 1.5-day summit titled "Academia Involvement in Community Cybersecurity."
This event will be held Feb. 28-March 1 in San Antonio, Texas. It will inform ongoing efforts by the Office of the National Cyber Director to drive progress in national cyber workforce, education, and training efforts focusing on what colleges/universities and high schools can do to be a catalyst and assist in the cybersecurity of the communities in which they reside.
The event is being conducted in collaboration with the National Science Foundation.

For more information, including registration, please visit:  https://cias.utsa.edu/academia-conference/
Gregory B. White, Ph.D.
Professor of Computer Science
Director, Center for Infrastructure Assurance and Security
The University of Texas at San Antonio
---