The Path to a Federal Cybersecurity Job
Event Begins
and Ends
Posted

01 Mar 2022 10:35 AM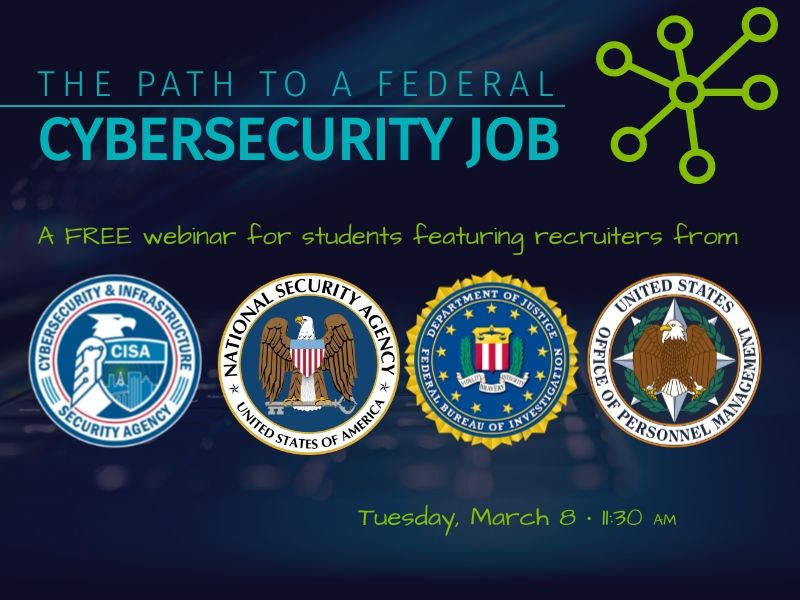 Event Link:
Cybersecurity Students: Are you interested in a federal cybersecurity career?
Join us on Tuesday, March 8 for the FREE Path to a Federal Cybersecurity Job webinar!
This webinar will discuss the pathway to beginning your career in the federal government and will feature representatives from the Cybersecurity and Infrastructure Security Agency (CISA), the National Security Agency (NSA), the Federal Bureau of Investigation (FBI), and the U.S. Office of Personnel Management (OPM).
Please note: due to security protocols, this webinar will NOT be recorded or shared online. If you don't want to miss out on the information shared during the presentation, please plan accordingly!
---