ISCAP-EDSIG Conferences Computing Education + Information Systems Applied Research - EDSIGCON + CONISAR 2021
Event Begins
and Ends
Posted

13 Apr 2021 1:34 PM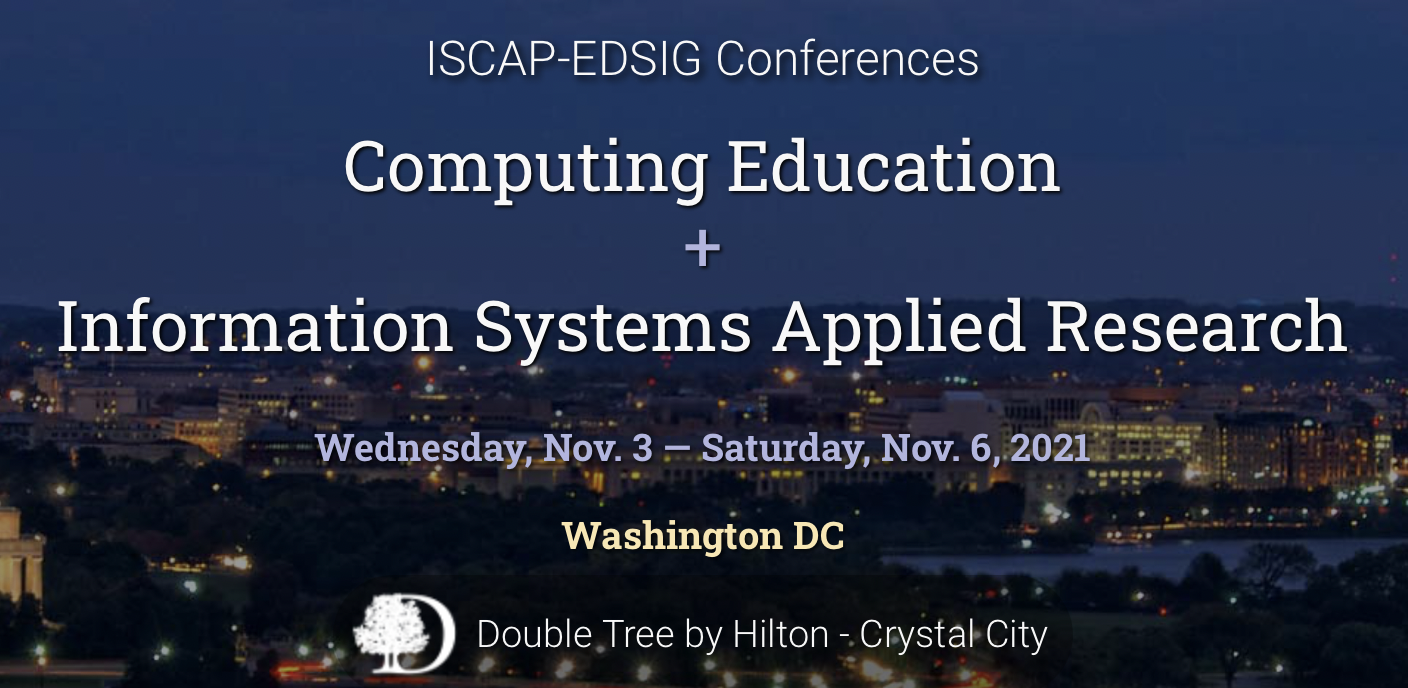 Event Link:
Two co-located, peer-reviewed conferences focusing on
Computing Education + Information Systems Applied Research
Inviting scholarly work including research papers, case studies, abstracts and workshop/panel proposals. Registrants can attend both conferences.
EDSIGCON has been a leading conference for Information Systems educators and researchers tracing our history back to 1982. We are the parent of three journals, ISEDJ, JISAR, and JISE. Formerly a part of AITP, we have re-organized ourselves under ISCAP - Information Systems Computing Academic Professionals.
Through the past several years we have had a steady increase in Cybersecurity papers and presenters, including many in the CAE community. The 2021 conference is scheduled in Washington, DC November 3rd through 6th and while we accept papers on many subjects, our focus theme of the year will be Cyber Defense Education. 
EDSIG Conference on Computing Education
Special call for papers in Cyber Defense Education
Accepting scholarly work in (but not limited to) pedagogy, model curriculum, learning environments, assessment, education innovation, principles & best practices, etc.
Conference on Information System Applied Research
Special call for papers in Data Analytics
Accepting research in (but not limited to) cybersecurity, data privacy, big data management, cloud and virtualization, IS strategy, legal & ethical issues, etc.
For more information, visit our website