How to Become a CAE Webinar
Event Begins
and Ends
Posted

26 Jun 2018 12:24 PM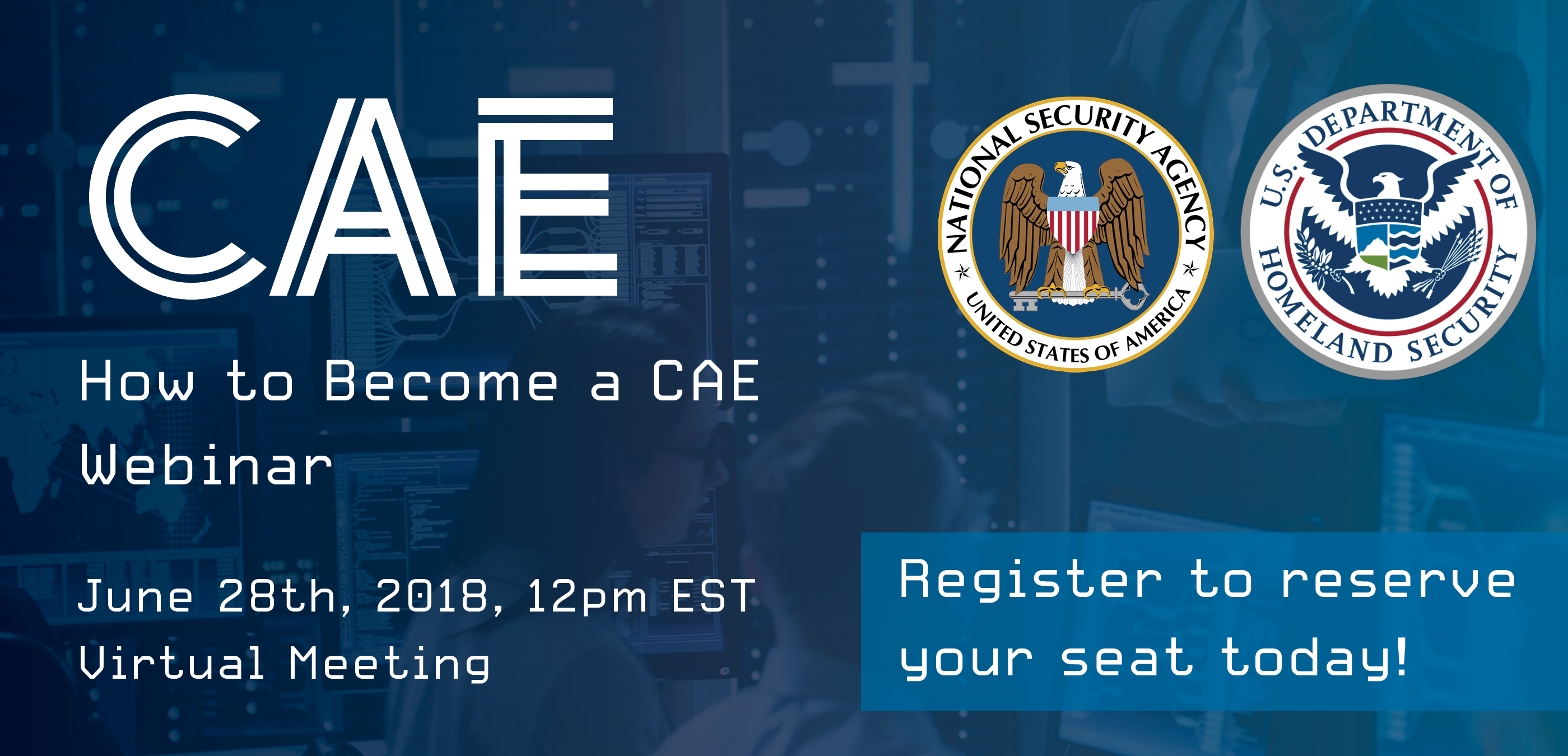 The Department of Homeland Security (DHS) and the National Security Agency (NSA) are hosting a webinar for prospective schools interested in learning more about becoming a Center of Academic Excellence (CAE) in Cyber Defense. The webinar will describe the process of becoming a CAE, including both the program benefits and how schools can develop a plan to apply.
As a current CAE, if you know of an academic institution with programs related to cybersecurity or information technology that may be interested, please forward the webinar information below.
Date and time: June 28, 2018, 12:00 p.m. – 1:00 p.m. EST
Call-In Number: 855.852.7677 Access Code: 999967296807 
Adobe Connect Information: https://share.dhs.gov/caewebinar/
Select "Enter as a Guest" and type in your first and last name and organization (e.g., Jane Doe, Department of Homeland Security).
Register Here: https://cc.callinfo.com/r/117op02ojobsm&eom