3rd Annual National Cybersecurity Summit: Leading the Digital Transformation
Event Begins
and Ends
Posted

03 Aug 2020 7:47 AM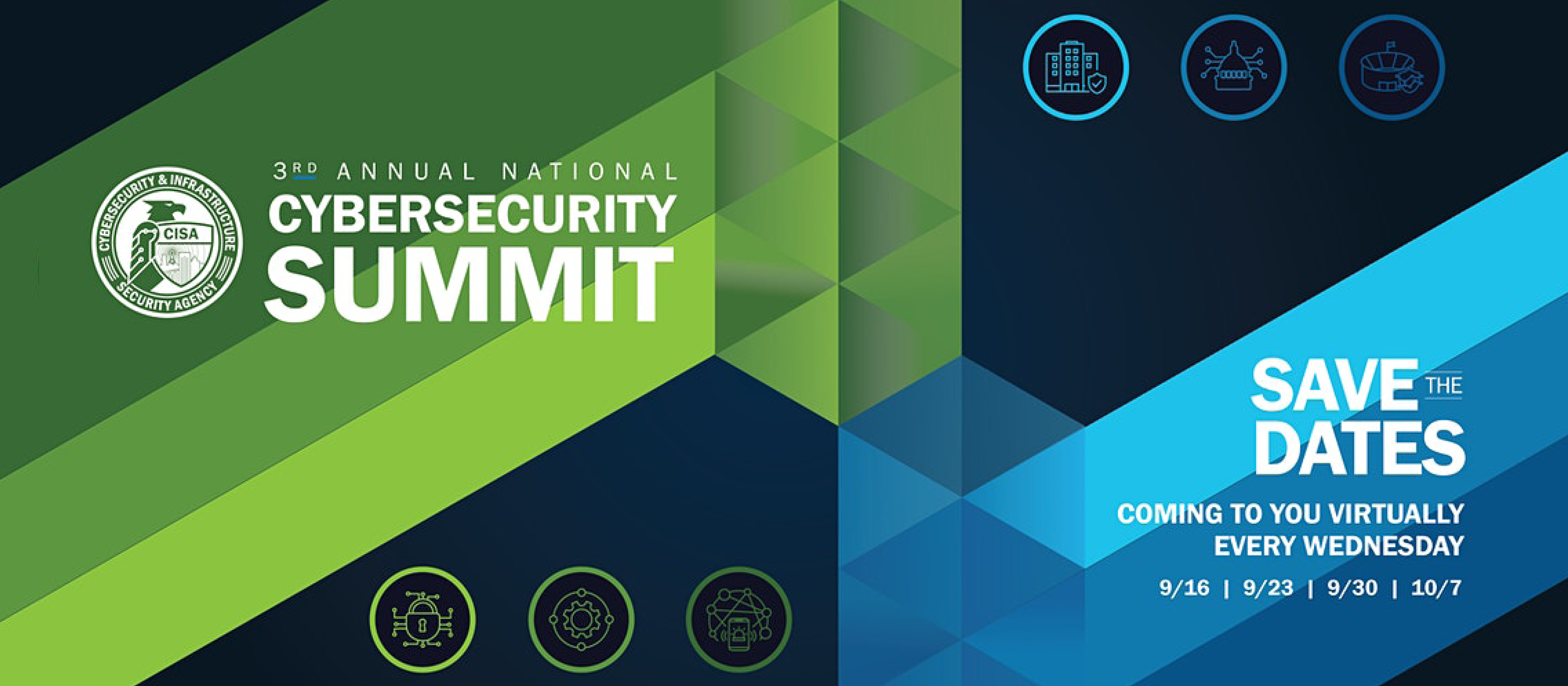 Event Link:
CISA's Cybersecurity Summit has gone virtual! Please register by September 16, 2020.
About this Event
The Cybersecurity and Infrastructure Security Agency (CISA) is hosting the 3rd Annual National Cybersecurity Summit. The Cybersummit will bring together stakeholders from across the country for a four-week series focused on CISA's mission to "Defend Today, Secure Tomorrow" with presentations from targeted leaders across government, academia, and industry.
The Cybersummit is intended to be an inclusive event and will be particularly valuable for senior leaders, CISOs, general counsels, and policy experts at public and private sector organizations who have shown a commitment to advancing cybersecurity and risk management discussions.
Agenda:
Each event will run from noon to 2:00 PM EDT
Wednesday, September 23: Leading the Digital Transformation
Find out more at www.CISA.gov/cybersummit2020; additional information will be provided in the coming weeks.