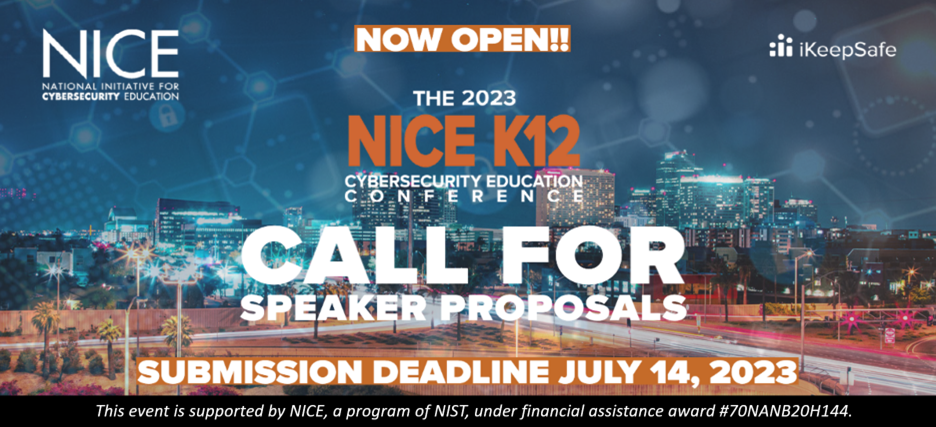 NICE K12 Education Conference: Call for Speakers Now Open!
Posted on
27 Apr 2023 10:57 AM
Call for Proposals Now Open!
Conference Theme: Designing K12 Learning Experiences to Build a Diverse and Skilled Cybersecurity Workforce
The NICE K12 Cybersecurity Education Conference Call for Proposals opens today and will close on July 14, 2023 at 11:59PM PST. The 9th annual conference will be held on December 4-5, 2023, at the Hilton Phoenix Resort at The Peak in Phoenix, Arizona. There will also be pre-conference workshops on December 2-3.
The NICE K12 Conference Planning Committee seeks proposals from a diverse array of organizations and individuals with different perspectives, including K12 educators, students, school counselors, higher education faculty, employers and practitioners, non-profits, curriculum providers, research centers, and training and certification providers. Topics should align with one of the five conference tracks:
Increasing Cybersecurity Career Awareness
Engaging Students Where Disciplines Converge
Stimulating Innovative Cybersecurity Educational Approaches
Promoting Cybersecurity Career Pathways
Promoting Cyber Awareness