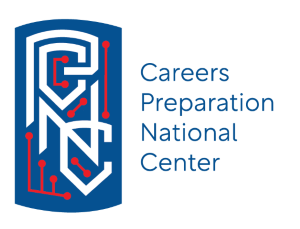 ---
---
Initiated through a grant from the National Center of Academic Excellence – Cybersecurity (NCAE-C), housed in the National Security Agency, Norwich University was designated in October 2022 as the lead institution to lead a coalition of nine institutions of higher learning to develop the NCAE-C Careers Preparation National Center (CPNC). 
The program office at Norwich, led by Dr. Sharon R. Hamilton, Vice-President of Strategic Partnerships, will guide the governance, process, and infrastructure to develop and promote collaboration and joint engagement across the CPNC coalition, NCAE-C National Centers, and our critical government and industry Partners.
MISSION
The CPNC builds on prior grant results and identifies new NCAE-C efforts to foster the development of college students with the knowledge, skills, and competencies required for government and industry employment. The CPNC team is addressing federal, state, and local government and industry requirements and student professional development (communication, critical thinking, and collaboration) to better prepare NCAE-C cybersecurity students for today's and tomorrow's work roles.
The CPNC team continues to develop and oversee regional exercises, implement competency integration into NCAE-C validated programs of study, develop a competency statement e-library, and continue the measurement of competency development tools and competition competencies. The CPNC is actively collaborating with the CAE Community National Center, NCAE-C Education Pathway National Center, NCAE-C Candidates and Peer Review National Centers, and all NCAE-C designated institutions.
CPNC TEAM & TASKS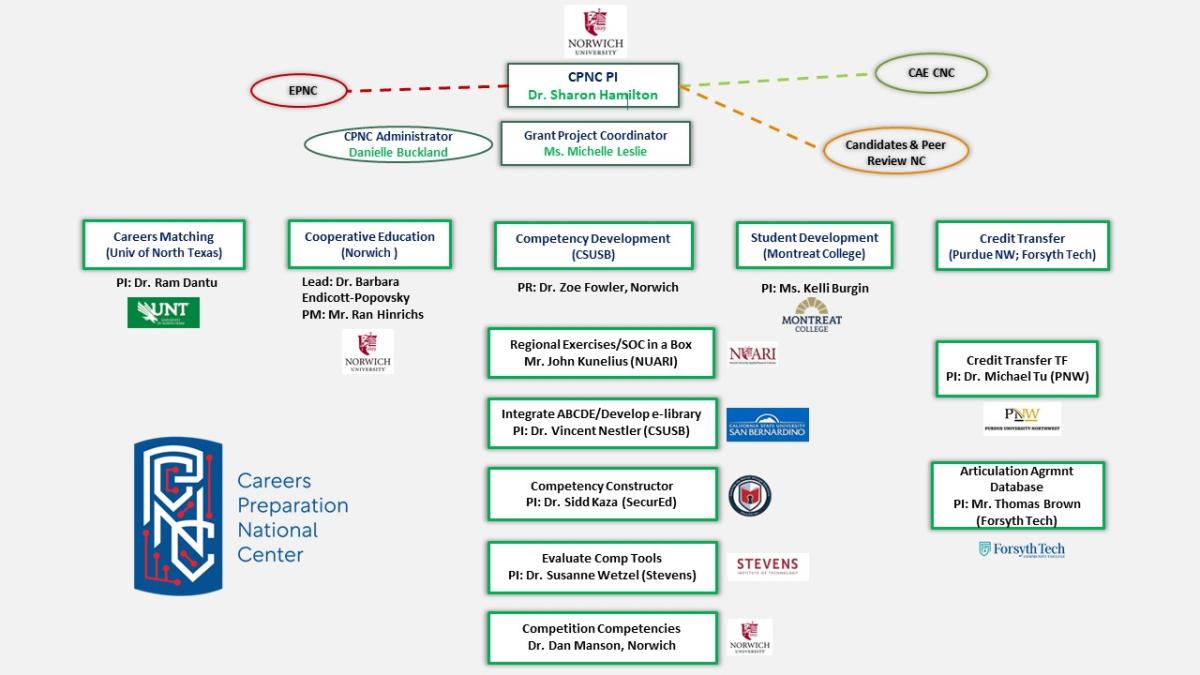 OPPORTUNITY 1: SOC in a Box Manual & Mentoring
This is an extremely valuable outcome from the 2020-2022 NCAE-C Evidencing Competency grant to develop and document the Security Operations Center (SOC) "blueprint."
This SOC blueprint contains the technology, people, procedures, and protocols for standing up and implementing a SOC in a higher education environment with the right support from leadership.
The implementation and support of a SOC at your institution could:
enhance capabilities to develop workforce-ready talent immediately, improve and enhance the overall academic experience
create additional and self-sustaining revenue streams for the university with external partnerships.
NUARI will provide
Blueprint instructions
Strategic and technical guidance
Virtual/remote support
OPPORTUNITY 2: Cyber Ed in a Box
CyberEd in a Box is an NCAE program designed to combine industry and academic learning in a single box to accelerate breach-ready employees into the market. Students are placed using NIST/NICE Workgroups, set goals with KSATs, take a baseline course in Risk Assessment, and choose a career learning pathway to technical training and human factors. Students earn industry certificates as well as academic certificates or degrees. They work in cyber ranges, competitions, mentoring, and apprenticeship opportunities. Students work on industry-based projects with companies and are placed through both an AI-based CyberWallet (Learning Management Record) and personal networked connections. CyberAlumni keeps students together.
We offer a fully certified program to be installed in your school, in Professional Continuing Education, or within degree programs. You bring the students, we bring the baseline content, cybersecurity assessments, tailored content, mentors, and deliverable schedules.
For more information please contact: Ran Hinrichs, rhinrich@norwich.edu
---
---
---