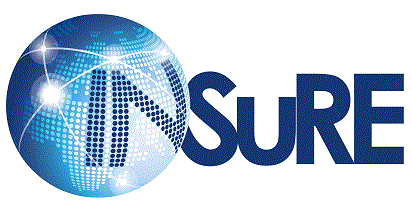 ---
Leading Institutions:
Northeastern University
,
Stevens Institute of Technology
---
The INSuRE (Information Security Research and Education) project aims to build research skills and experience for graduate students through a research network between CAE-Rs (Centers of Academic Excellence in Cyber Research) in Information Assurance/Cyber Defense. Through the project, students engage in interdisciplinary, distributed-team research on tasks in the national information security domain. The students learn research by doing, building skills, expertise, and connections that will enable them to hit the ground running faster on information assurance research projects later in their careers.
The project backs a project-based research class, offered simultaneously and online at multiple institutions in the network. Students may also participate in parallel as research assistants, through research experiences, or for research credit; while the vast majority of INSuRE students have entered through the class, several students have entered or stayed attached to the network through other means.
In the class, students bid on and propose work on problems that have been contributed by problem sponsors. Research teams are formed and check in with technical advisors at these sponsors. Teleconferencing technology is used to connect students in simultaneous class sessions for problem overviews, student presentations, and other resource presentations. Students prepare formal proposal and report documents, and learn to work with mentors (and sometimes teammates) who are not co-located. 
---
---
---