NICE K12 Cybersecurity Education Conference
Event Begins
and Ends
Posted

31 Jul 2019 7:31 AM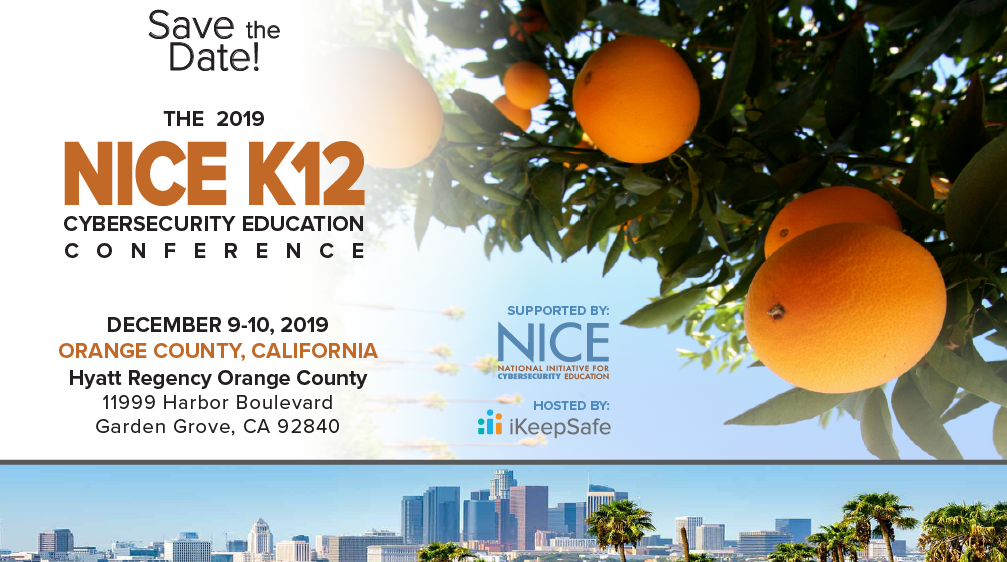 Join us as we expand the national effort to document the K12 cybersecurity education programs on-going throughout the country, accelerate methods to best nurture a diverse learning community, and provide approaches to guide cybersecurity career development and workplace planning for today's youth.
The theme for the 2019 conference is, "Innovation, Vision, Imagination: Harnessing the talent of today to build the cybersecurity workforce of the future". This year the conference will build upon previous year's excellent student involvement and is calling for education, industry, government, and students to present in each of the 5 tracks. Both individual and group panel speaking proposals are encouraged to highlight effective collaborations, bold experiments and innovations, metrics of success, and other potentially game-changing methods in K12 cybersecurity education.
The conference will feature five tracks:
Increasing Cybersecurity Career Awareness
Infusing Cybersecurity Across the Education Portfolio
Integrating Innovative Cybersecurity Educational Approaches
Designing Cybersecurity Academic and Career Pathways
Promoting Cyber Awareness
Visit k12cybersecurityconference.org or email conference@ikeepsafe.org for more information.